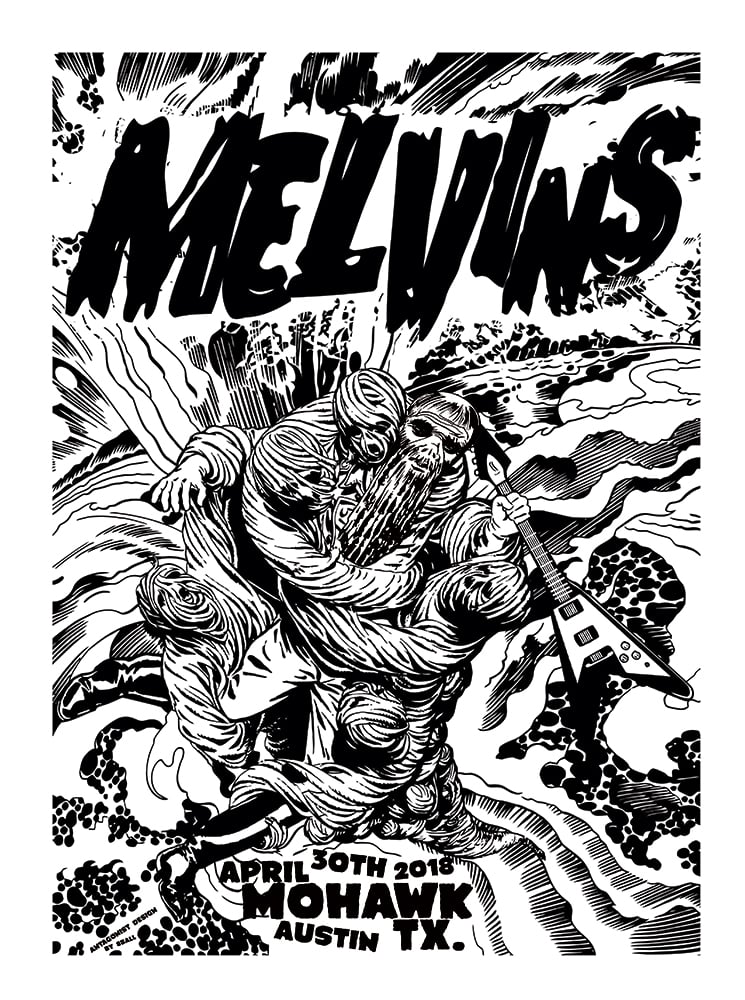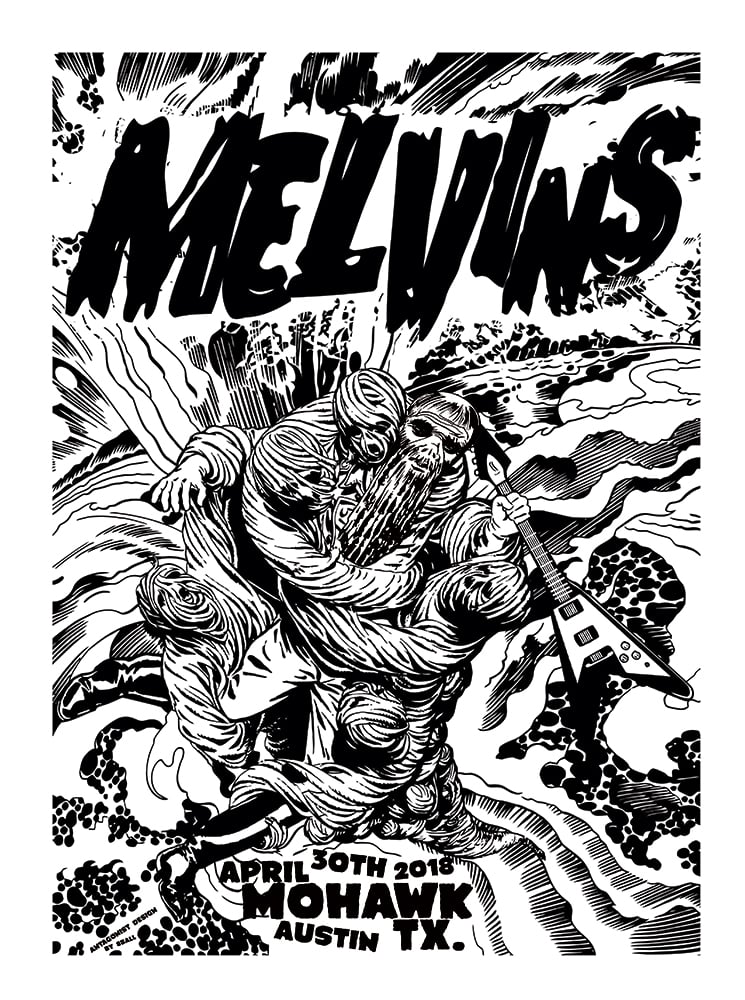 Poster: MELVINS @ Mohawk. Austin, TX. 4-30-2018
$20.00
Poster for MELVINS @ Mohawk in Austin, TX! Featuring the ever-lovable JD Pinkus!
One color black ink on white paper screenprint.
Paper size 20"x 26"
Image size roughly 16" x 22"
Press run of 100.
Printed, signed, and numbered by 8Ball.
All posters are shipped in near indestructible paper roll cores via USPS.