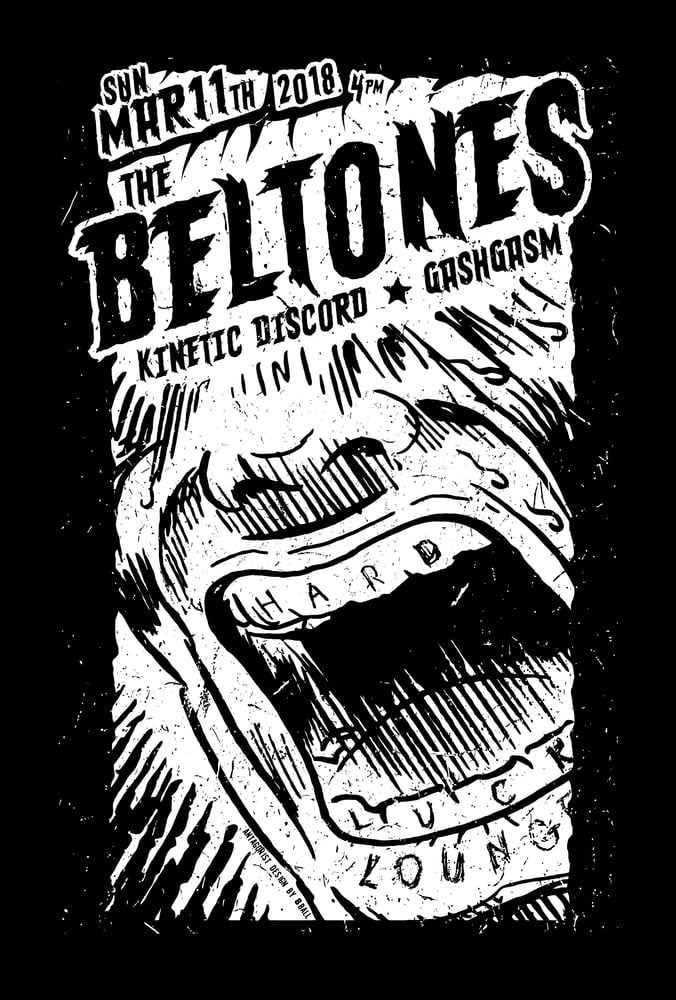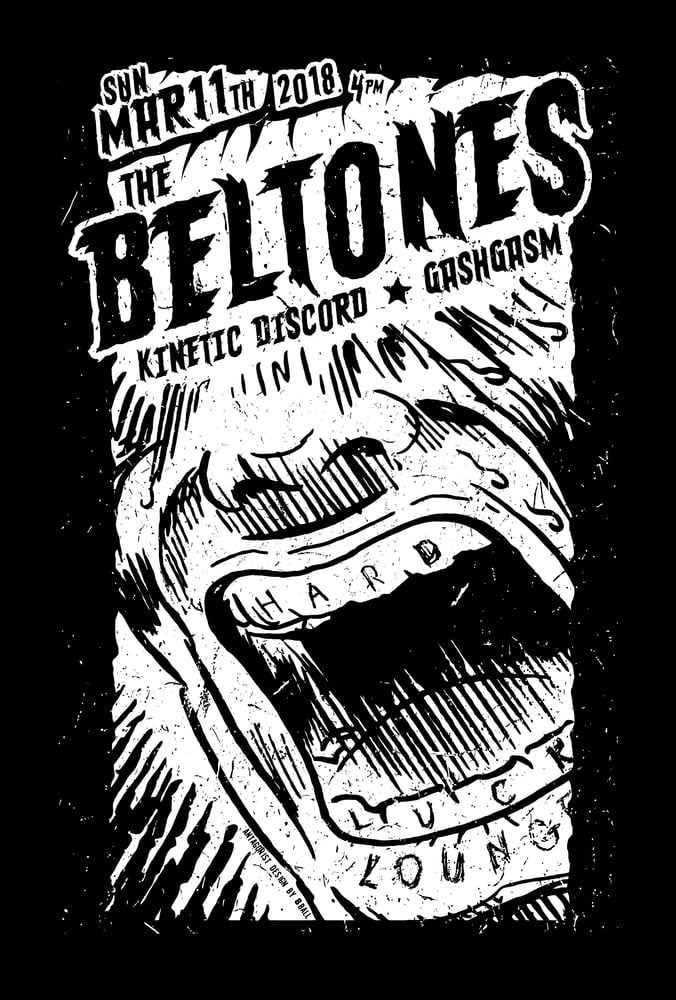 Poster: THE BELTONES @ Hard Luck Lounge. Austin, TX. 3-11-2018
$20.00
Poster for THE BELTONES, KINETIC DISCORD, GASHGASM at the Hard Luck Lounge in Austin, TX. 3-11-2018.
One color white on black paper screenprint.
Image size: 14.5" x 23"
Paper size: 20" x 26"
Print run: 55
Poster printed, signed and numbered by 8ball.
All posters shipped in a near indestructible paper roll core via USPS.